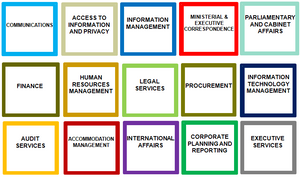 Functional Review Collection (17 tools)
Regular price
$76.00
$0.00
The functional review collection includes all 15 functional review templates as well as the functional review guide and generic functional review template.
Purpose

Each functional review template (typically 8-9 slides in PowerPoint) contains content specific to the function for the following elements:
Scope of activities, objectives and desired outcomes
Key capabilities and activities required
Stakeholders and their responsibilities

D

elivery model options

A

ctivities, tasks, outputs and resources required.
You will receive an email with links to download all 15 functional review tools as well as the functional review template and the functional review guide.  
This collection is ideal for organization-wide assessments where all the functions of an organization need to be assessed using a common approach and template.
Scope of the functional review collection

Generic functional review template
Functional review guide
Accommodation management functional review template
Audit services functional review

template

Communications functional review

template

Corporate planning and reporting functional review

template

Executive services functional review

template

Finance function functional review

template

Human resources management functional review

template

Information access and privacy functional review

template

Information management functional review

template

Information technology management functional review

template

International affairs functional review

template

Legal services functional review

template

Ministerial and executive correspondence functional review

template

Parliamentary and cabinet affairs functional review

template

Procurement functional review

template
---
More from this collection